Proudly owned and operated, we specialise in high-quality, custom canvases for caravans, awnings, shade sails and marine trimmings.
Bay Canvas is your friendly, creative and experienced canvas fabricator in the Bay of Plenty.
We design and manufacture using only the best quality products.
Bay Canvas offers a 2-year workmanship guarantee. All fabrics come with a warranty period with some up to 10 years.
We will do the complete job for you. We can meet you on site, measure the item to be manufactured, you choose your fabric from our samples and we return to the workshop to manufacture the item and install, deliver, or you collect.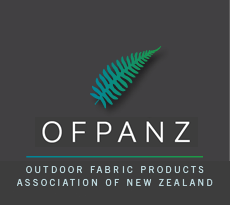 We do a range of repairs with a minimum charge of $50.
We support each other, value each other, value our customers and value our local community. Our common interest is caring, sharing and creating.
Many thanks for your supply of our Custom Manufactured and supplied Caravan Porch Awning, Stoneguard & Front window screen. They fit perfectly and exactly what we desired, just wanted to express our appreciation of your workmanship and happy to endorse and recommend your product.
I have used their Company on many occasions, both for new work and repairs plus maintenance. I have always been impressed by their professional workmanship, ability to deliver as promised and on time, and the innovative ideas they have introduced to their products. I recommend Bay Canvas without hestitation to anyone requiring their services.
We have since had a new roof and an extension to our awning, and just recently after almost ten years we have had a total new awning and a fly to cover the whole of the caravan and awning area and extra outdoor space as well. Bay Canvas have been awesome to deal with, nothing is a problem and they always have new ideas to improve their already wide range. We have received awesome service and excellent quality workmanship and will continue to deal with Bay Canvas for any future needs.
Dear Bay Canvas, You have done a brillant job making our side tent and overroof. We are thrilled with the results. Thank you so much for all your advice and help, in particular our special thanks for assisting when we had the leaks which, although it was not your responsibility, you fixed for us.